As we are getting more projects done, we approach the scariest of them all... my bathroom...
It is a total mess! We pulled the tile, wallpaper, and the mirror down. And now it's a disgusting war zone. My sweet, sweet husband cleaned the bath tub for me, so I can still take a bubble bath every now and then... but this atmosphere doesn't exactly de-stress.
We still need to
Do the roof and guttering. (Which should be started as early as tomorrow, yay!)
Finish the laminate flooring (We ordered the rest of the materials, which we will have by Tuesday! also yay!)
Replace our oil burning furnace with an electric furnace. (Oil, as in what you put in your car... it costs like $500 a MONTH to keep the thing running when it's really cold out. No way Jose!)
I need to paint the exterior of our house... bring on the skimpy cloths and half-***ed tanning opportunity, lol.
um, I'm sure I'm forgetting something
and probably something else...
all before we can start on my bathroom. :( I really want a nice bathroom again!
BUT! It could be worse! I could be stuck with THIS...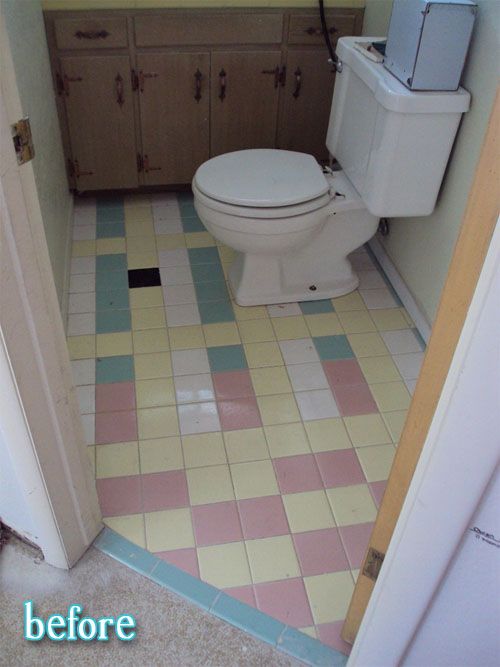 Thank you
Better After and Laura of Studio Orange
for some much needed perspective! (Follow the link to see Laura's inspiring "after")